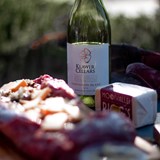 On the 24th of September the whole of South-Africa lit their fires for Heritage day, and so did Klawer! It was our 3
rd
annual Braaiday competition we held at the cellar, & what a success it was. Our aim was, bigger & better, and we believe we accomplished that. We had Wicus van der Merwe for entertainment, & what a lovely show he gave us.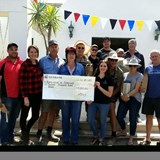 We had a fantastic time celebrating Heritage Day with our community as part of wine.co.za's #tastesunshine project. We hosted a braai competition on Sunday, 24 September at our cellar and it was a huge success. The fifteen participating teams had to prepare a meal for the judges and had to make all the food using a braai.
Thursday, 05 October 2017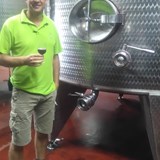 Klawer just received their first grapes for 2017 - Sauvignon Blanc from Niel du Toit. We are the first cellar in the Olifants region to receive grapes for this harvest season.